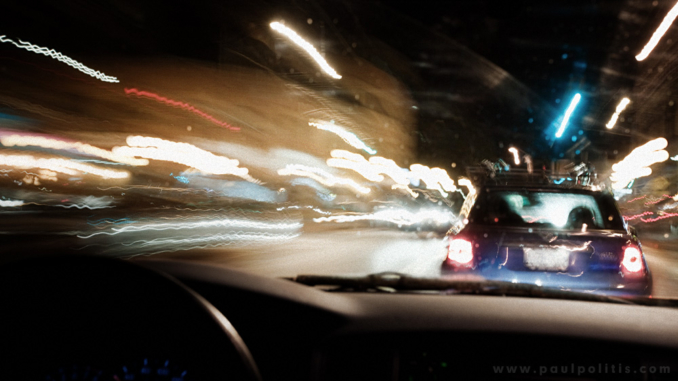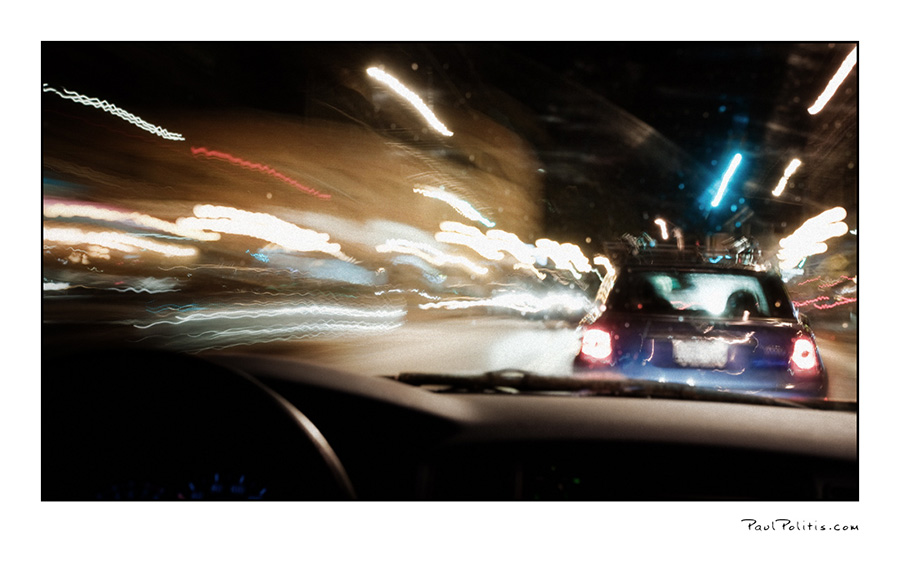 Something's happening, don't speak too soon
I told the boss off and made my move
Got nowhere to go

– Elliott Smith, Son of Sam
When I was doing photos from my car, I'd always have the same feeling before setting out. An excited feeling of heading out upon the open road, full of possibilities, where the only plan was to let chance and whim decide where I ended up and what I discovered along the way. The journey, not the destination. Some photographers prefer a specific destination, prefer to control every aspect of their shots, and leave nothing to chance. I am not one of those photographers, and I enjoy photography most when there are random, surprising elements involved. I like to wander and photograph things intuitively, and shoot quickly and move on.
In a more general sense, however, I've found that in my daily life I haven't made much place for this intuitive approach to things. The obvious thought: maybe if I took some chances, let go of the stifling structures I've imposed both in my physical life and in my thinking, then that sense of utter freedom, and the exhilaration and anticipation for whatever lay out there, is something I could access more often? This lack of authenticity can weigh heavily. We need to fill our lives, as much as possible, with things that reward us in the ways we need most to be rewarded.
We never feel so completely free as we do just after a weight has been lifted from our shoulders, the jubilation of a freed slave, his agency restored. The Elliott Smith lyric above has always stuck in my mind because it evokes for me a man on the cusp of change, who's taking charge of his life. Never mind that now that he's removed the weight from his shoulders and enjoyed his moment of complete freedom, that another weight, uncertainty, has taken it's place. I can relate to that. But I believe that the moment of freedom doesn't only have to last a moment. Although he doesn't yet know where he's going next, and feels lost and set adrift, he at least recognized his current situation as untenable and made the decisive and necessary first step that others could live a whole life without taking. And the title of this post is perhaps an apt response to protagonist's plaintive complaint of having nowhere to go, courtesy of Jack Kerouac.
And, for good measure …
Afoot and light-hearted I take to the open road,
Healthy, free, the world before me,
The long brown path before me leading wherever I choose.

Henceforth I ask not good-fortune, I myself am good-fortune,
Henceforth I whimper no more, postpone no more, need nothing,
Done with indoor complaints, libraries, querulous criticisms,
Strong and content I travel the open road.

– Walt Whitman, Song of the Open Road
Here's to open roads and new discoveries in the upcoming new year. Whimper no more, postpone no more, need nothing.