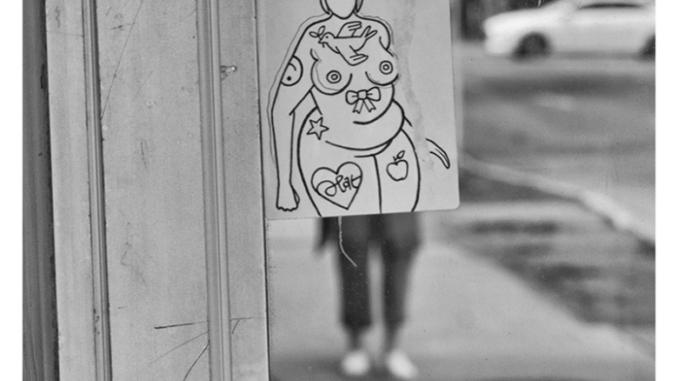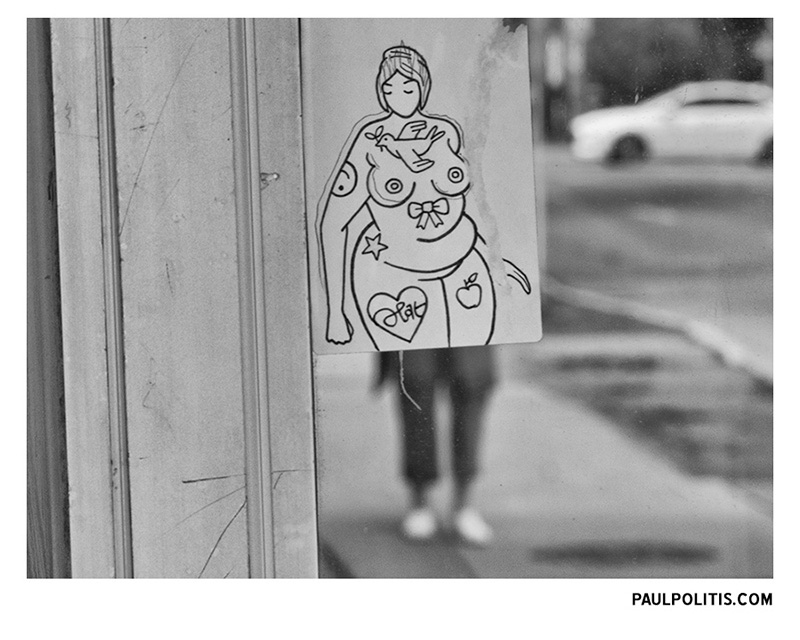 Well, this was a bit of a quick grab shot and the focus is off — I got too close for the capability of my lens to focus — not that this is terribly obvious when viewing online. I stuck around and played with this idea a bit more but as is often the case I liked the initial photo — the one taken quickly and with little conscious thought — the best. I'm no stickler for technical stuff like that anyway, at least not for work that retains a feeling of spontaneity and authenticity, which is something I want to try to achieve more in certain areas of my work.
Over the past few years I've noticed this strong undercurrent inside me toward a less obviously composed way of photographing, something that feels and looks more spontaneous though still carefully structured (I'm an incorrigible formalist at heart, it seems). This impulse toward spontaneity is usually met by resistance from another dominant part of me that wants my photos to have straight horizontals and verticals and everything to be distortion-free and perfect. That war rages inside me when I'm out taking photos, I recognize the tension of it in my chest and gut as I'm photographing. I guess I'm questioning that sacrifice of tension for balance, uncertainty for certainty, that I so often feel I make in my in-the-moment aesthetic decisions. There is some union of the two that I'm seeking.
Particularly in some work that I've been doing on and off over the past 6 months and that I intend to be working on for the next couple of years if my interest doesn't abandon me (which is something that seems to happen to me a lot and far too quickly, a subject worthy of investigation in another post maybe). I've found in this long-term project a subject matter that is giving me opportunity to wrestle with these opposing desires to try to find some synthesis that works for me. I can't say I've reached any synthesis yet though I've surprised myself by realizing that I have faith that I'm slowly, unconsciously, progressing. Keats' "negative capability" pops into my mind as I write this, an idea that has stuck in my head since I first encountered it not long ago. From Wikipedia:
… at once it struck me what quality went to form a Man of Achievement, especially in Literature, and which Shakespeare possessed so enormously—I mean Negative Capability, that is, when a man is capable of being in uncertainties, mysteries, doubts, without any irritable reaching after fact and reason—Coleridge, for instance, would let go by a fine isolated verisimilitude caught from the Penetralium of mystery, from being incapable of remaining content with half-knowledge. This pursued through volumes would perhaps take us no further than this, that with a great poet the sense of Beauty overcomes every other consideration, or rather obliterates all consideration.
I think that's what I'm after, and not just in my photos but everywhere, in all aspects of my life. 'The sense of Beauty overcomes every other consideration, or rather obliterates all consideration … without any irritable reaching after fact and reason.' I think that's one reason why Zen and the Art of Motorcycle Maintenance, which I mentioned in my last post, has caught my interest.