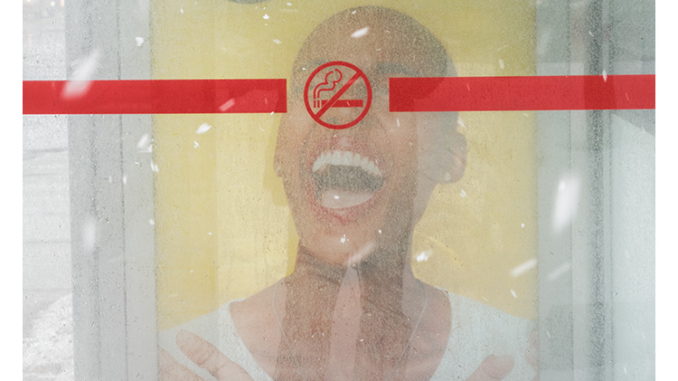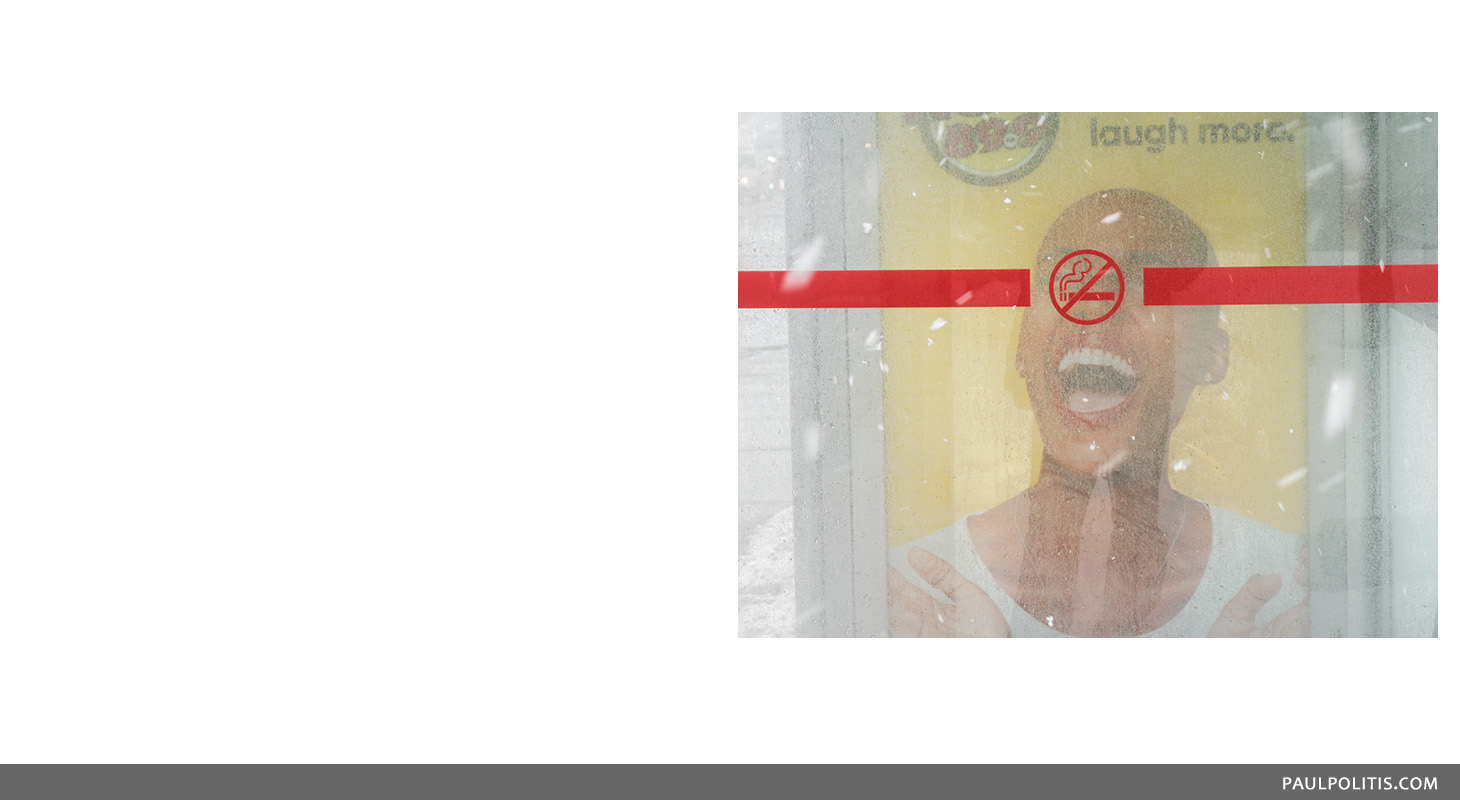 These 'No Smoking' decals that are on all of the bus shelters around here are showing up in a lot of my photos these days (not that I've posted most of them).
Anyhow, the surfeit of 'No Smoking' symbols in my photos is mostly because I've spent a bit of time photographing in and around bus shelters over the past months. Stay tuned for those photos — curb your enthusiasm — which I'm hoping to post in late-summer, early fall, if I'm able to bring the project to some type of conclusion.  In the meantime …
This is the sixth spread from Surfaces. You can see the first posting here.  I'm going to post twice a week for a bit.